HOOK A GUATEMALA MAT
SPECIAL WORKSHOP TO CELEBRATE THE INTERNATIONAL ARTISTS OF THE YEAR
AND TO CELEBRATE THE MUSEUM'S 10TH ANNIVERSARY WEEK-END
Guatemala Mat 1
Pattern for Guatemala Workshop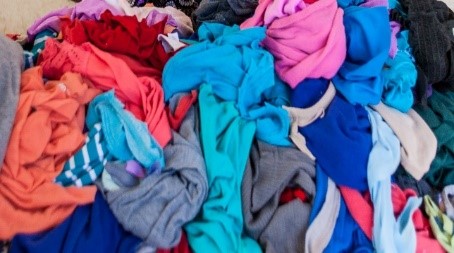 Recycled Garments
Image #1 Guatemala Rug Image #2 Turkey "Chompipe" Image #3 Recycled Garments
COVID-19 RULES AND RESTRICTIONS ARE IN EFFECT
DATE: June 17,2023 Saturday 9:30am - 4:00pm


LOCATION: Hooked Rug Museum of North America (HRMNA)
9849 St. Margaret's Bay Road, Queensland, NS B0J 1T0 902-858-3060
Web: https://www.hookedrugmuseumnovascotia.org email: hookedrugmuseum@gmail.com


TEACHER: To be announced


WORKSHOP: This workshop is an introduction to hooking a Guatemala style rug using an authentic design from Irma Churunel, one of the ladies from the Guatemala Multicolores Group, The Guatemala Multicolores Group is our "International Rug Hooking Artist of the Year". Irma's animal figure is a turkey 'chompipe' extracted from the huipil of Nahualá.
The 'chompipe' pattern tells the story of the request of marriage. At the time of engagement, the groom's family will begin raising a turkey, for up to two years. On the wedding day the turkey will be taken to the parents of the bride as a sign of gratitude and to seal the union between the two families.
The huipils are rich in visual imagery and feature ancient symbols and motifs which represent Maya cosmovision, femininity and nature. Figures range from diamonds representing the universe and the path of the sun, to representations of the natural world through flowers and trees, animals and birds, mountains and rivers. Through the use of colors, materials and pattern, the huipil also conveys information about the wearer, her birth-place, religious background, social position, and personality. The artists incorporate these and other elements into their rugs, in order to make them unique pieces of art that are also deeply reflective of Maya culture.


PATTERN: The turkey "chompipe" pattern (pre-traced on backing) is included in the total registration cost.


WHAT TO BRING: The Guatemala rugs are hooked using recycled clothing -- mostly T-shirts or other jersey knit garments in an assortment of colours. Bring as many bright colours as you can of worn out garments from your closet, or clothing from your local charity/thrift shop. We can share our stashes. They do not use wool but if you need to that's okay.
Scissors, and a thick shanked hook if you have one. Some rug hookers use a thick shanked hook when hooking with cotton and cotton blends, while others prefer a smaller regular hook.

COST: Total cost is $100.00 This includes registration and pattern.
- Coffee,tea will be provided. Please bring your own lunch, snacks, cutlery and mug.
- Please do not bring anything with nuts due to severe allergy concerns.
REGISTRATION: Click Here to Download Print and Fill In the Registration Form. It cannot be completed online. Scan and Email it to: hookedrugmuseum@gmail.com OR mail it to the Registrar at the address below.
E-TRANSFER

your deposit or payment in full to: hookedrugmuseum@gmail.com
OR

CHEQUE -

Mail Cheque and registration form to address below.
Or

MUSEUM

- Stop into the Museum, fill out a registration form and make payment at the front counter.

REGISTRAR: HOOKED RUG MUSEUM of NORTH AMERICA
9849 St. Margaret's Bay Road, Queensland, NS B0J 1T0

Confirmation of registration upon receipt of both registration form and payment.
CANCELLATION/
REFUNDS: Deposit of $50.00 or your full payment is refundable prior to June 3, 2023. No refunds after June 3, 2023.

** Any questions, please call Sherry Chandler @ 902-275-4743 or email hookedrugmuseum@gmail.com